<![if !vml]> <![endif]>
None of our work would have been possible without our 1987 Toyota 4Runner. A mythical car that's taken us through some of Earth's least traversable parts. With over a million kilometers now, it's never needed a major repair and it's never failed us. A truly remarkable vehicle . . . from a truly remarkable corporation. Toyota Mexico serviced our old 4Runner and helped us secure a Highlander Hybrid as a new vehicle.


is the leading interactive production studio, internationally acclaimed for developing cutting edge websites, Webmercials, & dynamic multimedia WebPresentations. KMGI designs unique full-screen TV-like solutions for the Internet, with sound, voice-over, and 3D effects which download even through slow modems. Among their giant clients (like Dupont, AT&T, Macromedia, Intel , Best Western, United Arab Emirates, and the Washington Post) they found time for "the little NGO that could."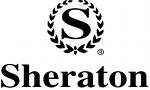 serves the needs of both business and leisure travelers in locations from Argentina to Zimbabwe. They care for all their guests . . . and for important social causes, too. Toronto Lakeshore and Centre Toronto helped host our team for the 2006 AIDS Conference in Toronto.


is the world leader in transportation services and a long-standing sponsor of the Foundation, providing four shipments of our vehicle for overland research and project implementation.


is the world's most recognized brand in off-road products. The company designs, manufactures and markets off-road equipment and accessories. In 1994, Warn donated a winch that is still attached to the front of our truck and has unstuck it many a time, as well as helping local farmers, truck drivers or fellow travelers out of seemingly hopeless situations.


makes the Wayfinder series of digital compasses. Somehow they can also cram in an inside/outside thermometer, altimeter, barometer, and weather forecaster. PNI donated a model that's now more important than our speedometer.
Also many individuals have supported the work of the foundation and its members :-)
We'd also like to recognize helpful organizations.

closes the digital divide by offering communications to places that don't have infrastructure. If the sky's above you, Gilat is with you. Their revolutionary satellite technology allows the remotest of destinations to have telephone and internet service . . . even where there's no electricity! We use their service for roving internet.


has a corporate philosophy called kyosei (living and working together for the common good), which envisions all people, regardless of race, religion or culture, harmoniously living and working together. We use their innovative printers, scanners and cameras to document the current imbalances in the world and share Canon's hope of humanity living in balance.



has been the world leader in rugged computing since the concept was invented. Their machines are legendary and, more often than not, still running today. That's because you can drop, drown or even shoot them and they boot up, just the same. As you can imagine, we've tested this to the limit - in jungles, mountains and deserts.


is the world leader in data recovery software and services with the fastest, most convenient and cost-effective solutions to clients who have experienced data loss. With 30 offices worldwide offering 27/7/365 service, Ontrack can recover your 'lost' data anywhere and better and faster than anyone else . . . as they did for us!


makes a range of thoughtful products around the automobile. We use their electric fridge in our vehicle and it's perfectly designed to replace the armrest but large enough to hold 17 liters of food and medicines.


is the world's leading developer and manufacturer of positioning, navigation, and guidance equipment. Magellan introduced the first consumer handheld GPS solution in 1989. Magellan donated a state of the art GPS satellite receiver to keep us on track!


is a Bali success story of webhosting and design. Using foreign and local knowhow, Candi cuts the cost of being on the web. The fact that you can read this is because of Candi.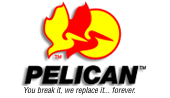 says, 'You break it, we replace it . . . forever." You're never going to be able to break it! They make the most rugged lights and cases that work on mountaintop and ocean bottom. When we need to see or store we turn to Pelican.